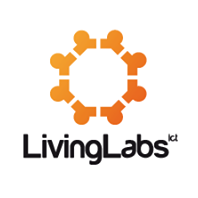 Living Labs SmartPuglia 2020
Safe Man Walking project was carried out by a partnership of Apulian companies participant at Living Labs SmartPuglia 2020, a public call promoted and co-financed by the Region of Apulia under the Regional Operational Programme 2007-2013 FESR – Convergence objective – Axis I – Line of Intervention 1.4 – Action 1.4.2 – "Investing in your future".
PUDA works in the field of supply and installation of electro-systems for road safety.
The safety of those traveling on the roads, both vehicles and pedestrians, is the company's priority.
PUDA is always ready to satisfy all the needs of the market, and is able to respond adequately to the needs of security and monitoring imposed by modern road system.
It employs a technical staff with high professional skills and working with highly qualified companies in the sector.
Thanks to the latest equipment, is able to guarantee high quality products, manufactured with the specific objective of increasing the level of safety on the road.